Wolcen Reine Amadalah Boss : Guide et Conseils pour vaincre le boss, attaques et stratégies de combat. Reine Amadalah est l'un des premiers boss qui se dressera sur votre chemin pendant la mission Bone of the Storm de Wolcen: Lords of Mayhem.
Wolcen Reine Amadalah Boss : Guide et Conseils
Vaincre Reine Amadalah dans Wolcen
Reine amadalah, ressemblant à une guêpe est rapide et peut voler droit sur vous.
Mur de piqûres : Son attaque principale est dangereuse et rapide qui envoie beaucoup de piqûres et qui forment un mur. Si vous le touchez, vous perdrez beaucoup de points de vie.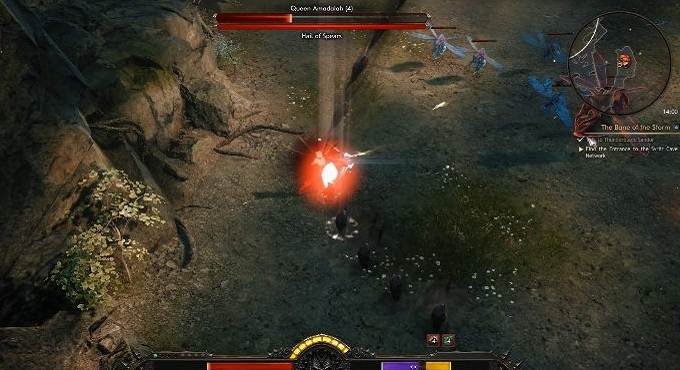 Summon Minions : Le boss invoque un tas d'alliés qui ont les mêmes capacités. Il est préférable de s'en débarrasser au fur et à mesure de leur convocation, sinon ils ne vous permettront pas de vous rendre à la reine Amadalah.
N'oubliez pas que vous n'avez pas besoin de combattre ce boss. Mais si vous décidez de le faire, tuez d'abord les alliés de la Reine, puis traitez avec le boss.
Au début du combat, assurez-vous de prendre du retard sur Amadalah chaque fois que vous le pouvez pour infliger des dégâts. Son attaque de charge pourra éliminer une grande partie de votre santé, alors agissez rapidement.
Vaincre la reine Amadalah vous rapportera le succès Vaultmarcher Regicide.
A lire également dans notre Guide Boss Wolcen: