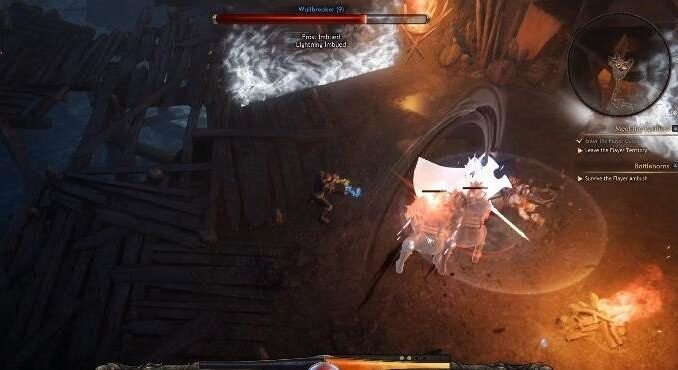 Vous rencontrez le mini-boss Naaralog lors de la quête Battelborns du premier acte de Wolcen: Lords of Mayhem. Retrouvez sur cette page du guide Wolcen tout ce que vous devez savoir sur Naaralog Boss dans Wolcen Lords of Mayhem, ses attaques et stratégies de combat.

Principales attaques Naaralog Boss dans Wolcen Lords of Mayhem
Saut / Jump : l'attaque principale du boss Alastor est un saut qui lui permet non seulement de changer rapidement de position mais aussi d'étourdir le héros.
Balançoires / Swings : l'ennemi balance ses armes à quelques reprises. Cette attaque a une portée énorme. Pour les éviter, éloignez-vous à une distance de sécurité.
Spin : le boss peut tourner pendant quelques secondes tout en balançant ses armes. Ne l'attaque pas, sors de son chemin.
Vaincre Naaralog

La meilleure façon de combattre Naaralog est de l'attaquer par derrière et d'éviter ses oscillations. Si vous voyez que le patron commence à tourner, hors de sa portée.
Si vous avez de bonnes compétences, vous pouvez essayer de geler l'ennemi pour l'attaquer en toute sécurité.
Wolcen: Lords of Mayhem est une exclusivité PC
A lire également dans notre guide: