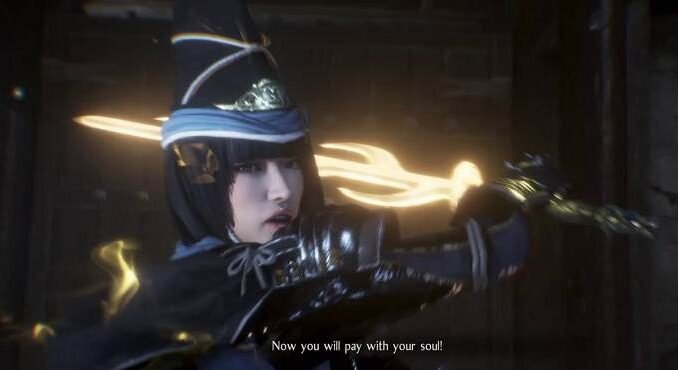 Le nouveau DLC Darkness In The Capital de Nioh 2 amene les joueurs dans un tout nouveau monde de compétences et de capacités cachées. Voici comment obtenir la nouvelle compétence The Sacred Bird Flight dans Nioh 2.
The Sacred Bird Flight ou Le sacré vol d'oiseau est une compétence de samouraï qui permet aux joueurs d'effectuer une puissante frappe horizontale avec Sohoyamaru. Cela nécessite que les joueurs se déplacent à des vitesses élevées et est utile pour éliminer de nombreux ennemis dans une large zone. Cette attaque est parfaite lorsqu'elle est entourée d'ennemis moins puissants, ou pour faire des dégâts à un ennemi qui a tendance à couvrir beaucoup de terrain en esquivant.
Comment obtenir la compétence de samouraï The Sacred Bird Flight dans Nioh 2

Cette compétence est verrouillée dans le nouveau DLC Darkness In The Capital de Nioh 2.  Les joueurs devront terminer la mission principale, Suzune in the Flames. Cette mission exigera que les joueurs aient un bon équilibre entre vitesse et force. Il est recommandé aux joueurs de choisir une armure plus légère, et de sélectionner des armes puissantes, même si celles-ci peuvent être plus lentes à balancer. La facilité de mobilité offerte par l'armure légère sera plus précieuse avec le prochain boss qu'une vitesse d'attaque plus rapide à un taux de dégâts inférieur.
Les joueurs rencontreront Yorimitsu pour la première fois. Ce nouveau personnage dangereux porte une épée rougeoyante à pointes et un ensemble d'armure élégant. Contrairement à la plupart des anciens boss humains, Yorimitsu n'est pas quelqu'un de facile à tanker pendant le combat. Ses schémas d'attaque sont sporadiques et variés tout en couvrant de grandes surfaces de terrain. Les joueurs devront être capables de se déplacer rapidement en raison de sa vitesse avancée. Cela deviendra également un problème lorsque les joueurs tenteront de guérir. Yorimitsu a tendance à charger les joueurs sans relâche pendant la bataille, donc la guérison sera une question d'attendre une bonne ouverture et de prendre de la distance.
Les joueurs qui battent Yorimitsu auront une chance d'acquérir la compétence Vol d'oiseau sacré. Une fois acquise, elle peut être équipée et activée dans le menu des compétences avec toutes les autres compétences de samouraï acquises pendant le jeu.
A lire également: