Au total, il y a 6 régions, chacune avec son propre style de jeu et ses propres mécanismes de jeu. Retrouvez ci-dessous la liste de toutes les régions dans Legends of Runeterra, cartes LoR, et plus encore.
Régions dans Legends of Runeterra (LoR)
Demacia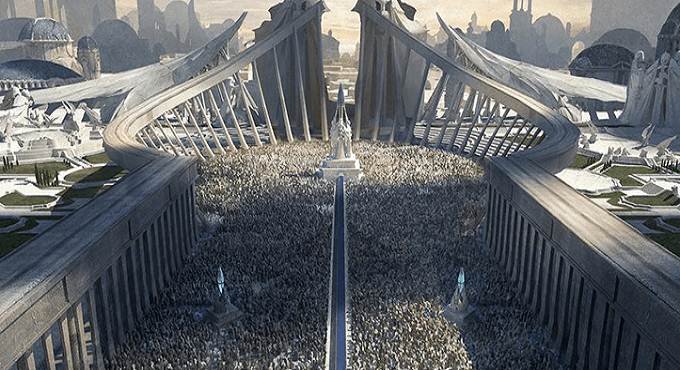 Royaume fort et légal avec une histoire militaire prestigieuse, le peuple de Demacia a toujours valorisé les idéaux de justice, d'honneur et de devoir, et il est très fier de son héritage culturel. Mais en dépit de ces nobles principes, cette nation largement autosuffisante est devenue plus insulaire et isolationniste au cours des derniers siècles.
Effets communs: difficile, barrière, allégeance
Guide des champions et Cartes de la région Demacia.
Freljord
Une terre rude et impitoyable, son peuple est né guerrier, avec une forte culture de raid. Bien qu'il existe de nombreuses tribus individuelles dans le Freljord, les lignes de bataille sont tracées dans une guerre civile à trois qui déterminera l'avenir de toutes.
Effets communs: Gel, Gain de mana, Poro
Champions et Cartes région Freljord dans Legends of Runeterra
Ionia
Entourée de mers dangereuses, l'Ionie est composée d'un certain nombre de provinces alliées dispersées à travers un archipel massif. La culture ionienne a longtemps été façonnée par la recherche de l'équilibre en toutes choses, la frontière entre les domaines matériel et spirituel a tendance à être plus perméable ici, en particulier dans les forêts sauvages et les montagnes.
Effets communs: insaisissable, éphémère
Noxus
Un empire puissant avec une réputation redoutable. Pour ceux qui regardent au-delà de son extérieur guerrier voient une société inhabituellement inclusive, où les forces et les talents de son peuple sont respectés et cultivés.
Effets communs: infliger des dégâts, submerger
Piltover & Zaun
Une ville prospère et progressiste dont le pouvoir et l'influence augmentent. C'est le centre culturel de Valoran. Sa puissance ne vient pas de la puissance militaire, mais des moteurs du commerce et de la prospective.
Effets communs: piochez des cartes, défaussez-vous des cartes, utilisez des sorts
Îles de l'ombre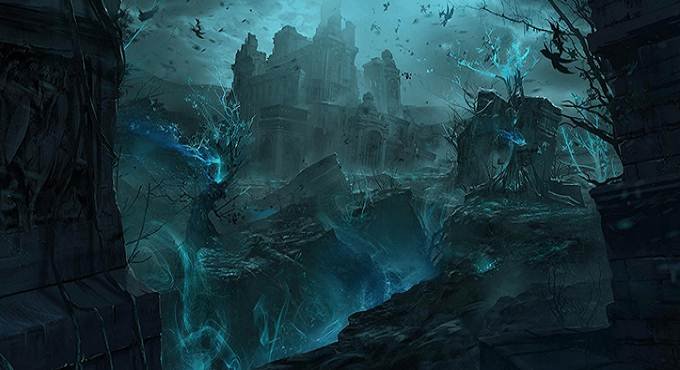 Connue sous le nom de Shadow Isles était autrefois un beau royaume, mais elle a été brisée par un cataclysme magique. Black Mist enveloppe en permanence les îles et la terre elle-même est souillée, corrompue par une sorcellerie malveillante.
Effets communs: redoutable, dernier souffle, éphémère.
…. Guide en cours….
A lire également: