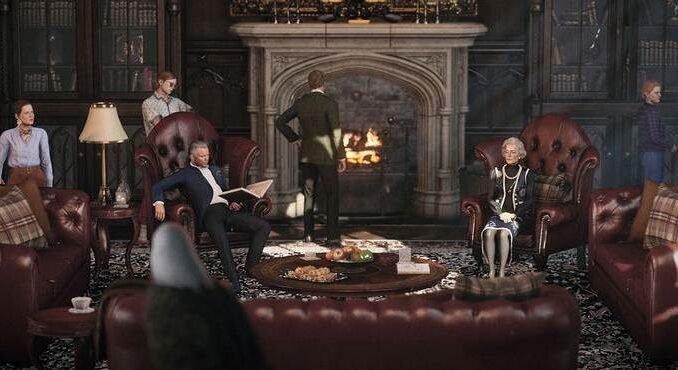 La mission Death in the Family de Hitman 3 demande aux joueurs de trouver le dossier, et cela peut être accompli de deux manières différentes. Lisez notre guide.
Hitman 3 – Mission Death in the Family : Comment trouver le dossier
La première façon de trouver le dossier dans Death in the Family est simplement de compléter le mystère du meurtre de cette missionde Hitman 3. Pour ce faire, vous devrez se déguiser en enquêteur privé, interroger des sujets, rechercher des indices, etc., et les invites à l'écran devraient guider les fans tout au long du processus. En fin de compte, suivre les étapes fournies amènera les joueurs à une conversation avec Alexa Carlisle, et ils recevront le dossier de cas en récompense directement d'elle.
Alternativement, les joueurs peuvent renoncer à résoudre le mystère et voler le dossier de cas si tel est leur préférence. Les joueurs de Hitman 3 qui souhaitent poursuivre cette approche devraient commencer par entrer dans le manoir, éliminer un garde du corps et utiliser leurs vêtements comme un déguisement. Ils devraient ensuite se rendre au bureau d'Alexa Carlisle au deuxième étage du manoir et activer le bouton qui se trouve sur le bras de la chaise de bureau afin de révéler un coffre-fort mural à proximité, en entrant le code 1975.
Une fois le code entré, vous devriez recevoir une indication immédiate que vous avez atteint l'objectif de la mission Death in the Family. Vous pouvez alors aller de l'avant et éliminer Alexa Carlisle, si vous ne l'avez pas déjà fait, puis continuer sur les autres emplacements du jeu.
Hitman 3 est disponible depuis le 20 janvier 2021 sur PC, PlayStation 4, PlayStation 5, Nintendo Switch, Xbox One, Xbox Series X and Series S.
A lire également dans nos guides mis à jour sur: