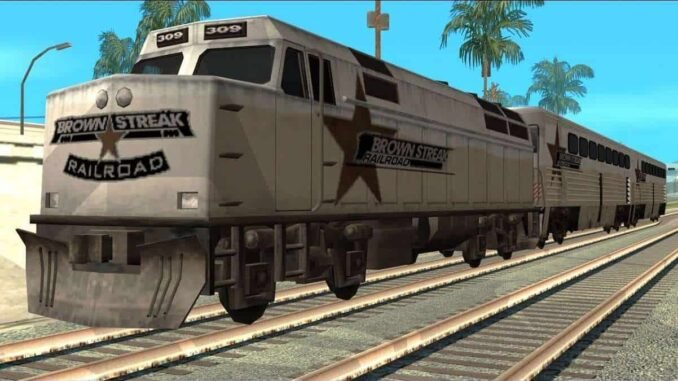 Un joueur de GTA: San Andreas partage une courte vidéo qui présente un gameplay incroyablement chaotique et destructeur dans la version Grand Theft Auto: The Trilogy – The Definitive Edition de Grand Theft Auto: San Andreas.
Grand Theft Auto: San Andreas raconte l'histoire de Carl « CJ » Johnson, un ancien gangster qui a été contraint de revenir au mode de vie criminel après avoir été accusé de meurtre par des policiers corrompus. Les joueurs sont encouragés à prendre cette configuration comme excuse pour saccager le monde du jeu et causer le plus de chaos possible, mais certains joueurs semblent mieux réussir dans cette tâche que d'autres.
Crazy Clip de GTA San Andreas montre les 30 secondes les plus chaotiques que le jeu puisse offrir
L'utilisateur de Reddit Praysed-Disc a partagé une courte vidéo montrant ce qui peut arriver lorsque les choses deviennent incontrôlables dans GTA: San Andreas. La vidéo commence avec le joueur conduisant dans un véhicule de levage lourd, essayant de pousser des barils d'une voie ferrée – une tâche entravée par la circulation venant en sens inverse dans la rue traversant la voie ferrée. Un certain nombre de voitures et de camions sont bientôt contraints de s'arrêter à l'intersection, ce qui entraîne des grognements de la part des PNJ, mais les choses commencent vraiment à devenir chaotiques lorsqu'un avion plonge inexplicablement du ciel et s'écrase dans l'embouteillage qui se prépare.
L'épave en feu bloque l'intersection, forçant un gros camion à s'arrêter juste sur la voie ferrée. Alors que la route s'enflamme, le joueur dégage un autre baril et commence à s'éloigner de la voie ferrée, et pour une bonne raison : quelques secondes plus tard, le train déboule sur la voie et percute le camion, l'envoyant voler. Ce n'est pas la première fois qu'un joueur de Grand Theft Auto filme quelque chose d'inattendu impliquant un train, mais c'est peut-être l'un des plus mémorables.
Grand Theft Auto: The Trilogy – The Definitive Edition est disponible sur PC, PS4, PS5, Switch, Xbox One et Xbox Series X/S. Les sorties physiques pour Xbox et PlayStation sont attendues le 17 décembre, avec une version Switch à venir début 2022.
A lire également: