La mise à jour 12.61 de Fortnite est maintenant disponible, elle sera la dernière de la saison 2 du Chapitre 2. Elle ajoute la diapositive Tootsie en tant qu'emote. Le nouveau patch ajoute également un nouveau skin Cyclo et l'objet Windshear, qui sont tous deux liés à l'événement Doomsday à venir.
La saison 2 du chapitre 2 actuel de Fortnite devrait se terminer le 11 juin.

En termes de contenu, le patch introduit les défis Storm the Agency permettant aux joueurs de débloquer de nouveaux objets, y compris une pioche, un emballage et un planeur gratuits. Les défis Fortnite sont assez simples et impliquent la recherche de maisons sûres et de bases d'espionnage. De plus, il comprend quelques petits indices concernant le prochain grand événement du jeu, y compris un écran de chargement qui représente Midas regardant l'armure Cyclo, ainsi qu'une figure mystérieuse.
Défis Fortnite Storm the Agency
Atterrir à l'agence.
Survivez à 10 cercles de tempêtes.
Ouvrez un coffre verrouillé par une faction dans trois bases d'espionnage différentes.
Nagez sur cinq écoutilles à l'Agence.
Éliminez un homme de main dans trois maisons sûres différentes.
Voir la liste complète des défis de Storm the Agency sur le blog officiel de Fortnite ici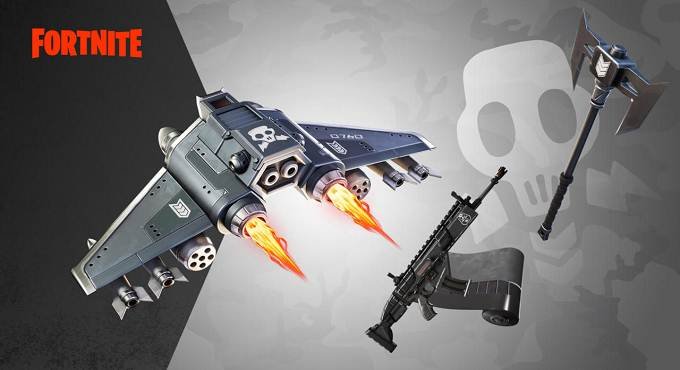 Le correctif résout les problèmes de performance rencontrés par les utilisateurs iOS, les chiffres ne changeant pas sur les tenues à thème sportif et les joueurs ne pouvant pas rembourser le Dragacorn Glider. Certains joueurs signalent qu'ils ne peuvent toujours pas rembourser le planeur Dragacorn, et Epic enquête.
La saison 3 se concentrera sur le contenu sous-marin. Un événement spécial Doomsday précédera le début de la saison 3.
A lire également: