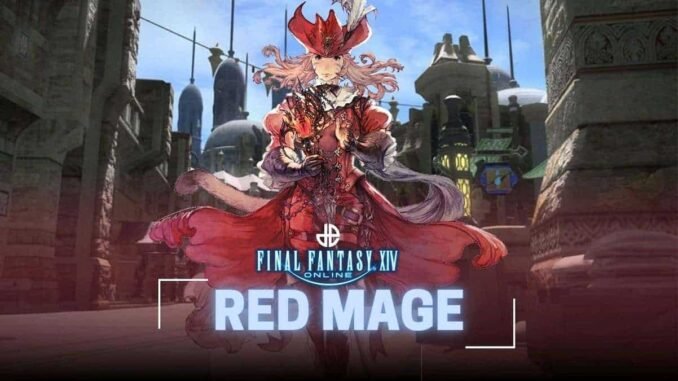 Introduit lors de l'extension Stormblood de Final Fantasy XIV, Red Mage propose de puissants sorts de destruction et des ensembles d'armures pimpants, donnant au travail un aspect assez distinct des autres classes. Bien qu'il brille de mille feux dans les activités de groupe, Red Mage est également un excellent choix lors de la mise en solo de contenus plus anciens, tels que Extreme Trials in A Realm Reborn. Pour déverrouiller le travail, les joueurs n'ont besoin de remplir qu'une seule exigence de niveau. Le mage rouge peut également fournir à son équipe une utilité magique, notamment des soins, des buffs de dégâts et même des réanimations.
Comment jouer en tant que Red Mage dans Final Fantasy XIV
Red Mage dans Final Fantasy XIV est accessible une fois que le joueur a atteint le niveau 50 avec n'importe quelle classe ou travail Disciples of War/Magic. Gardez à l'esprit que Stormblood est requis pour jouer à Red Mage. Pour commencer la série de quêtes du travail, parlez à une jeune fille affolée à Ul'dah – Marches de Thal à X: 14.1, Y: 11.7, qui se trouve du côté sud du Sapphire Avenue Exchange, à proximité des portes de Thal. La quête « Taking the Red » mènera le joueur hors des murs d'Ul'dah pour rencontrer un mystérieux duelliste cramoisi nommé X'rhun Tia. L'histoire de Red Mage se poursuivra avec des quêtes disponibles à des intervalles de niveau de deux et trois, ce qui signifie que le joueur doit améliorer son travail par lui-même avant d'accepter la quête suivante.
Incarner un mage rouge dans Final Fantasy XIV
Après avoir progressivement pratiqué les rotations de Red Mage au combat, le système de double lancer devrait devenir une seconde nature. Si la barre de jauge semble trop imposante à l'écran, les joueurs peuvent basculer entre les versions normale et simple en modifiant les options d'affichage dans les options de disposition individuelles du HUD. Assurez-vous que le travail Red Mage est actuellement équipé lors de ces modifications.
Le meilleur moyen pour les joueurs de Final Fantasy XIV de niveler efficacement Red Mage entre les exigences de niveau de la série de quêtes du travail est de faire la queue pour les donjons. Après avoir atteint un certain niveau, continuez à cultiver un donjon à un niveau similaire jusqu'à atteindre le niveau requis pour le prochain donjon.
Les joueurs devraient être en mesure de débloquer la plupart des capacités de base de haut niveau du mage rouge en un rien de temps.
A lire également dans nos guides :