Assassin's Creed Valhalla offre aux joueurs un monde rempli de cibles à suivre et à éliminer. Certains de ces cibles présentent des défis difficiles pour de nombreux joueurs, mais la première étape pour abattre une cible est de trouver son emplacement. Les joueurs d'AC Valhalla peuvent suivre deux indices afin de dévoiler l'identité et l'emplacement de Havelock, un membre de l'Ordre des Anciens.
Emplacement de Valhalla Havelock
Le premier indice sur l'identité et l'emplacement de de Valhalla Havelock, The Billhook, est obtenu en abattant Eanbhert the Vellum. Ce personnage se trouve dans une maison fermée à clé à Glowecestrescire. Une fois le vélin assassiné, Eivor peut piller le premier indice de cette série, qui mènera le joueur à la ferme Aelfgarstun.
Ferme Aelfgarstun
Après avoir récupéré le premier indice, rendez-vous à la ferme Aelfgarstun, au nord-ouest de Lincoln, à Lincolnscire. Ceci est situé directement à l'est de Fiscartun, à travers la rivière Trent et deux routes plus. Une fois à la ferme, vous trouvez un parchemin caché à l'intérieur sur un tonneau en bois. Cela révélera l'identité de The Billhook comme étant Palatinus Havelok.
l'assassinat de Havelock, The Billhook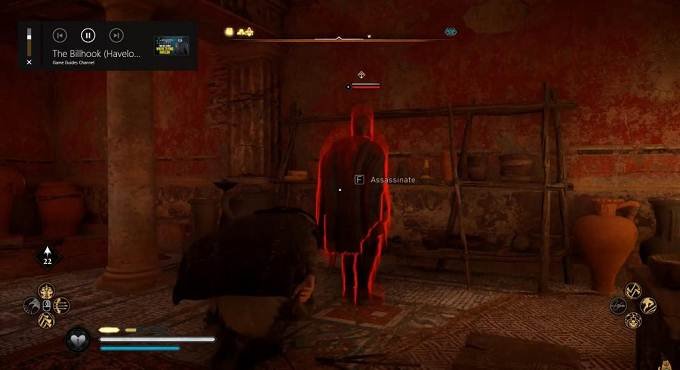 Havelock peut être situé dans sa villa près de la mairie de Lincoln à Lincolnscire. Une fois que les joueurs arrivent à Lincoln, ils doivent se diriger vers le nord-ouest de la ville pour trouver cette villa à côté de grands escaliers en pierre. L'infiltration et l'assassinat de Havelock peuvent être abattus comme le joueur le souhaite, mais la furtivité est presque toujours la meilleure option. Il traîne près de l'ouverture arrière, il devrait donc être relativement simple de le trouver seul et sans surveillance.
Tuer Billhook complétera cette mission secondaire. Vous pouvez passer à d'autres membres de l'Ordre des Anciens, Le Ash-Spear et The Lathe.
Assassin's Creed Valhalla est disponible sur PS5, PC, PS4, Xbox One et Xbox Series.
Plus de guides sur AC Valhalla: