Divinity: Original Sin 2 encourage les joueurs à ramasser tout le butin possible car ils ne savent jamais quand ils en auront besoin, et l'ensemble d'armure Vulture vaut la peine d'être acheté. Le DLC gratuit Four Relics of Rivellon a ajouté quatre nouveaux ensembles d'armures à Divinity: Original Sin 2, dont l'un est l'armure Vulture.
La quête impliquant l'armure de Vulture s'appelle « Keep Calm and Carrion ». Il y a cinq pièces d'armure à récupérer au cours de cette quête.
Comment obtenir l'armure Vulture dans Divinity Original Sin 2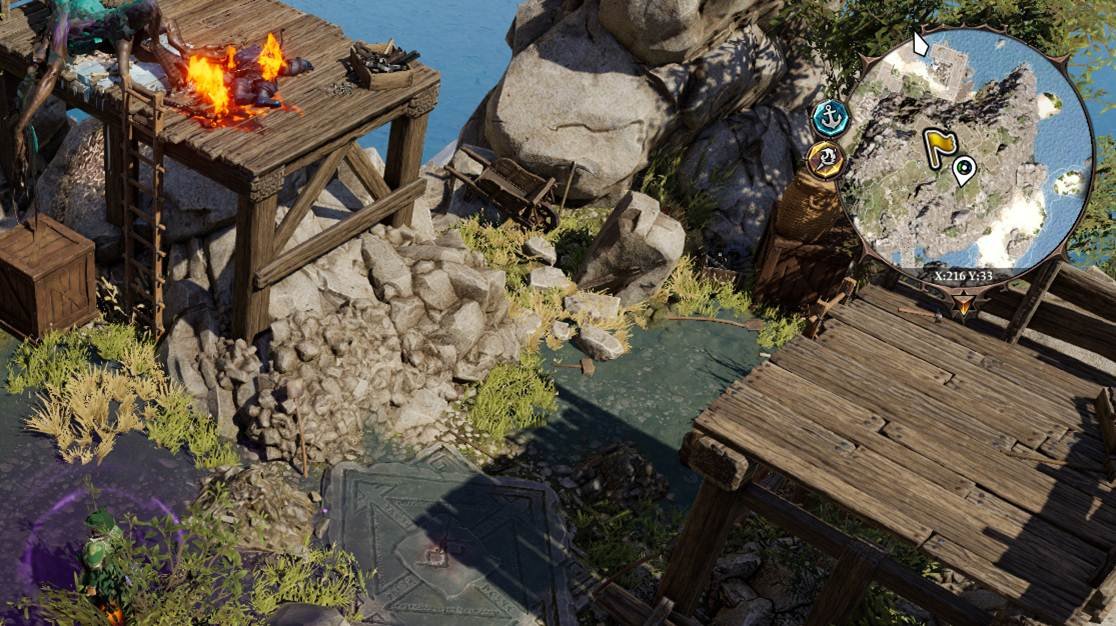 Les joueurs devront d'abord trouver un livre intitulé « Dwarven Customs and Traditions ». Il est situé à l'intérieur du bureau du juge Orivand à Fort Joy. Le livre explique au joueur comment commencer à fabriquer l'armure Vulture.
Terminer la quête « Keep Calm and Carrion » dans Divinity: Original Sin 2
La prochaine partie de la quête se déroule à Reaper's Coast, plus précisément à X:218, Y:33. Vous devrez fabriquer de la viande infusée à la source en combinant du mouton cru, de l'orbe source et de l'essence de terre. L'offrir au site d'excavation de Mordus invoque l'entrepreneur de Duna.
Il est possible d'éviter le combat avec Duna's Undertaker. Vous devez sélectionner l'option Dites à la créature que vous êtes ici pour recevoir sa bénédiction. Ensuite, vous devrez sélectionner Dites que vous avez l'intention de sauver les âmes des morts. Si cela est fait correctement, vous obtiendrez des plumes de Vulture béni. Cette information se trouve également dans un livre de la maison des sorcières au nord de Driftwood à X:367, Y:227 pour référence.
Vous pouvez également finir par combattre Duna's Undertaker pour résoudre la situation. Il est recommandé d'avoir au moins le niveau 15 avant de tenter cela. Si le joueur gagne, il obtient des plumes de Vulture maudit. Laisser tomber les plumes sur le sol et lancer Bless se débarrasse de la malédiction, ou les joueurs peuvent créer un ensemble d'armures maudites, l'équiper et lancer Bless plus tard pour supprimer la malédiction.
Les joueurs devront combiner les plumes de Vulture avec des pièces d'armure en cuir pour créer l'ensemble. Les pièces comprennent :
Les serres du Vulture (bottes)
Les pattes du Vulture (jambières)
Le manteau du Vulture (armure de poitrine)
Le masque du Vulture (casque)
Les griffes du Vulture (gants)
Alors que vous pouvez mélanger et assortir des pièces, le fait d'avoir l'ensemble complet offre des buffs uniques, y compris un vol permanent, une vision lointaine de +4 m sur toutes les attaques à distance, une immunité à l'Aveuglement, des dégâts supplémentaires au coup et les compétences « Prière du Vautour et Explosion de poussière ».
A lire également: