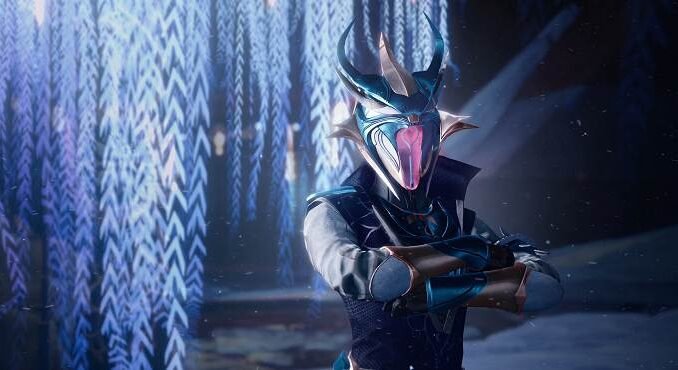 The Dawning de Destiny 2 arrive à mi-décembre de chaque année avec des défis à durée limitée et de nombreux produits cosmétiques à chasser. Voici comment les joueurs peuvent obtenir chaque ingrédient pour Destiny 2 Dawning 2020.
Destiny 2 Dawning 2020
Comment faire toutes les recettes et obtenir les ingrédients
Chaque ingrédient collecté est stocké dans « Eva's Holiday Oven 2.0 » sous l'onglet Quête. Il s'agit de l'élément de conteneur saisonnier utilisé pour fabriquer chaque friandise. Il a un emplacement pour les ingrédients communs, les ingrédients rares et l'essence de Dawning, une monnaie qui peut être gagnée en complétant n'importe quelle activité.
Les ingrédients communs
Les ingrédients communs proviennent tous de la défaite de certains types d'ennemis n'importe où dans le jeu :
Vex Milk: Tuer Vex
Canne éther: tuer les morts
Huile de cabale: tuer la cabale
Poudre de chitine: tuer la ruche
Beurre pris: tuer pris
Canne d'éther sombre: tuer le mépris
Les ingrédients rares
Les ingrédients rares sont purement basées sur la chance:
Délicieuse explosion: Tue explosive (grenades, lance-roquettes, lance-grenades)
Saveur forte: l'épée tue
Impossible Heat: Solar tue (armes solaires, sous-classes solaires)
Saveur électrique: Arc tue (armes à arc, sous-classes d'arc)
Null Taste: Void tue (Armes du Vide, sous-classes de Void)
Flash of Inspiration: Générer des orbes de puissance (armes de maître, super capacités)
Touche personnelle: tue en mêlée
Goût parfait: tue avec des coups finaux de précision
Bullet Spray: Tue d'armes entièrement automatiques (mitraillettes, fusils automatiques, mitrailleuses)
Finishing Touch: Tue avec les finisseurs
Saveurs équilibrées: Tue avec des armes à longue portée (fusils de sniper, fusils d'éclaireur, fusils à impulsion, arcs)
Pincée de lumière: ramassez des orbes de puissance
Saveurs aux multiples facettes: obtenez de multiples qualités
Superbe texture: tue avec de super capacités
Destiny 2 : Comment générer Dawning Spirit – Esprit d'Avènement
Les secteurs perdus sont recommandés pour les joueurs qui souhaitent cultiver des ingrédients spécifiques car ils contiennent beaucoup d'ennemis et peuvent être complétés et réinitialisés rapidement. Vous deverez créer une friandise une fois pour déverrouiller sa recette de manière permanente. L'obtention de toutes les recettes permettra de maîtriser le four, réduisant le prix de fabrication des futures friandises.
Destiny 2 est disponible sur PC, PS4, PS5, Stadia, Xbox One et Xbox Series X.
En savoir plus:
A lire également dans nos guides:
Assassin's Creed Valhalla
Cyberpunk 2077
GTA Online / GTA 5