Cyberpunk 2077 dispose de 6 armes emblématiques avec des capacités importantes et pouvant être acquises lors de certaines missions en fonction de la progression du joueur – Jobs Principales, Secondaires.
Cyberpunk 2077: Obtenir toutes les armes emblématiques
Kongou est un pistolet Power avec une technologie ricochet que les joueurs peuvent trouver pendant « The Heist » sur la table de chevet de Yorinobu.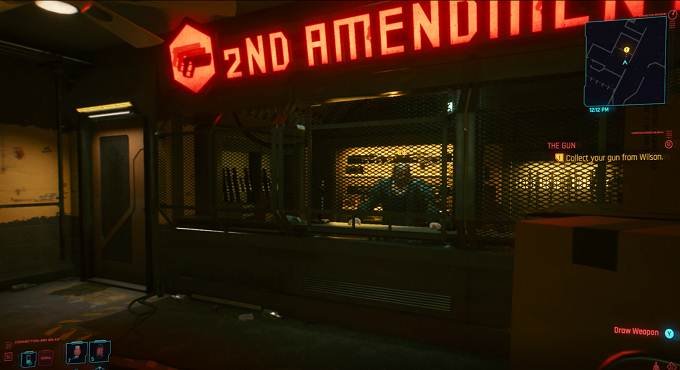 Dying Night est un pistolet Power et l'une des armes emblématiques de Cyberpunk 2077 les plus faciles et les plus anciennes que le joueur puisse obtenir. Une fois que le joueur quitte son appartement pour la première fois, il doit descendre et chercher un magasin d'armes appelé 2nd Amendment pour trouver cette arme. Dying Night inflige 50% de dégâts supplémentaires par balle à la tête avec un temps de rechargement court.

Cottonmouth, un Cyberpunk Tech avec une capacité spéciale d'infliger des dégâts électriques et chimiques que les joueurs peuvent le trouver pendant « The Space in Between » allongé sur le lit de Fingers. Type d'arme Cyberpunk Tech
Skippy est un pistolet intelligent que les joueurs peuvent trouver à Heywood, ils doivent marcher près de la station de métro College St. et trouver une allée à proximité où ce pistolet attend. Cette arme s'adapte au niveau de l'utilisateur, ce qui la rend viable quel que soit le moment où le joueur l'acquiert. Il parle également à votre personnage Cyberpunk 2077, ce qui pourrait le faire ou le défaire pour certains joueurs.
Buzzsaw est une mitraillette Power avec un mod rare spécial qui tire des cartouches à haute pénétration, et qui est conçue avec des schémas. Les joueurs peuvent le trouver comme un butin en se rendant dans le quartier Watson et le côté gauche de Northside. ils doivent vaincre un chef de boss afin d'obtenir les schémas pour le fabriquer.
Chaos est un pistolet Tech avec une capacité unique, qui peut être acquis lors de « The Pickup » en tuant Roce pendant l'échange ou à la fin de la mission.
Cyberpunk 2077 est sorti le 10 décembre 2020. Disponible sur PS5, Xbox Series X, Xbox One, PS4 et PC.
A lire également: