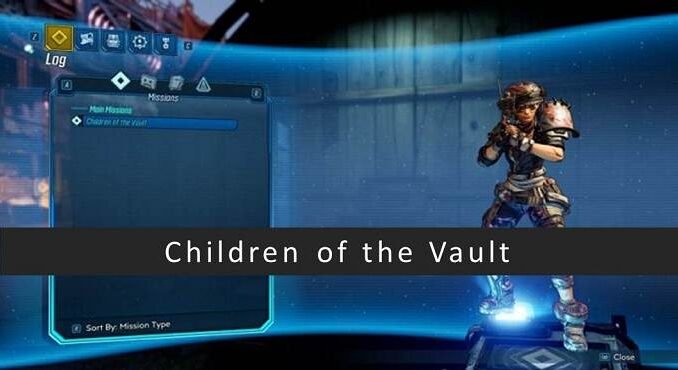 Children of the Vault est la première quête à laquelle vous devrez faire face dans Borderlands 3. Dans ce Guide de Borderlands 3, vous trouverez un aperçu de cette mission narrative.
L'aventure commence par une rencontre avec Claptrap. Votre première tâche consiste simplement à le suivre. Le robot vous montrera d'abord au panneau de création de personnage. Ensuite, vous devrez déverrouiller le passage suivant. Vous faites cela avec le levier situé dans le véhicule à droite de la barricade.
Continuez à suivre Claptrap jusqu'à la poitrine avec des armes. Prenez son contenu. Ensuite, votre ami passera sous la porte de la crypte et commencera à négocier l'entrée. En attendant, vous pouvez effectuer une recherche dans le quartier afin d'obtenir du matériel supplémentaire.
A ce moment, Claptrap sera capturé par un grand aimant. Vous devrez le suivre, en éliminant simultanément les ennemis. Utilisez les éléments environnants comme couverture.
Après la bataille, Claptrap vous demandera de trouver et d'équiper des boucliers. Vous les trouverez sur le toit de l'un des conteneurs situés dans la partie centrale de la place.
Ensuite, dirigez-vous vers la porte en acier. Shiv vous attend derrière eux. La lutte contre lui ne devrait pas être la plus difficile. Si vous gardez votre distance, il n'attaquera que par une onde de choc. La direction de ceux-ci est clairement télégraphiée par les fissures au sol.
Après avoir vaincu Shiv, montez les escaliers. Ils vous mèneront au panneau de commande de l'aimant. Là, vous pourrez libérer Claptrap. Enfin, retournez chez votre ami et réparez-le.
A voire aussi dans notre guide: