Infinity Ward a récemment tweeté que la saison 4 de call of Duty Modern Warfare Warzone vient de débuter. Retrouvez l'intégralité du nouveau contenu disponible pour Modern Warfare Warzone Saison 4 : armes, modes de jeu, maps, nouvel opérateur Captain Price et plus encore.
Étant donné que Call of Duty: Modern Warfare et le mode Battle Royale qui l'accompagne, Warzone, occupent déjà près de 200 Go de stockage. Infinity Ward essaie de résoudre ce problème.

Selon Ashton Williams, responsable principal des communications d'Infinity Ward, une grande partie de la mise à jour de la saison 4 va comprimer les ressources que vous aurez déjà installées. Cela signifie que, malgré une taille de téléchargement de 34,7 Go, la mise à jour n'ajoutera que 4 Go supplémentaires sur les consoles.
Call of Duty Modern Warfare Warzone Saison 4 : Toutes les nouveautés
Cartes : Scrapyard de MW2, Trench, Barakett Promenade
Armes : SMG Fennec et CR-56 AMAX
Opérateur : Captain Price
Warzone : Fire Sale, Jailbreak, Supply Chopper, Contrat de
contrebande
Mode Warzone : Échauffourées en équipes
Warfare Warzone Saison 4 Battle Pass
Battle Pass : Accèder à l'intégralité des 100 niveaux pour 1 000 points CoD ou 9,99 euros.
Pack Battle Pass : +20 niveaux pour 2 400 points CoD ou 19,99 euros.
Saison 4, Nouvelles armes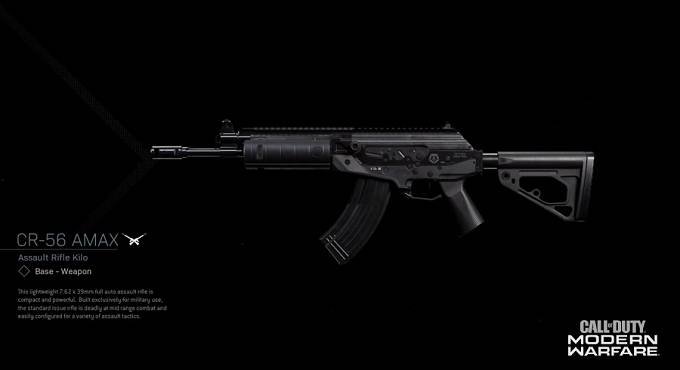 Mitraillette – SMG Fennec : Mitraillette automatique, agressive avec un faible recul et une cadence de tir élevée.
Fusil d'assaut – CR-56 AMAX : Fusil d'assaut automatique de calibre 7.62x39mm, compact et puissant.
Saison 4, Nouvelles cartes
Scrapyard de Modern Warfare 2
Trench
Barakett Promenade
Warzone Saison 4
Weapon Mastery Challenges : Il y a 8 défis par arme, chacun a ses propres récompenses avec 4 cartes de jeu et 4 emblèmes à gagner.
Jailbreak Warzone : Un événement aléatoire qui se déclenchera éventuellement au milieu de la partie. Tous les joueurs qui ont été éliminés seront remis en jeu.
Fire sale Warzone : Un événement qui se produira aléatoirement dans le jeu et qui réduit temporairement le coût des articles d'une station d'achat de -80% ou donne même des articles entièrement gratuits.
Supply Choppers Warzone : Un événement qui fera apparaître un hélicoptère dans les airs.
Contrat de contrebande Warzone : Nouveau contrat rare avec une récompense Blueprint permanente.
Mode de jeu : Échauffourées en équipe
Mastodonte Royale
Réalisme Warzone
Captain Price Nouvel operateur Saison 4 de CoD Warfare et Warzone
Débloquez Capitaine Price en achetant le Battle Pass version standard ou le Pack Passe de Combat.
A lire également: