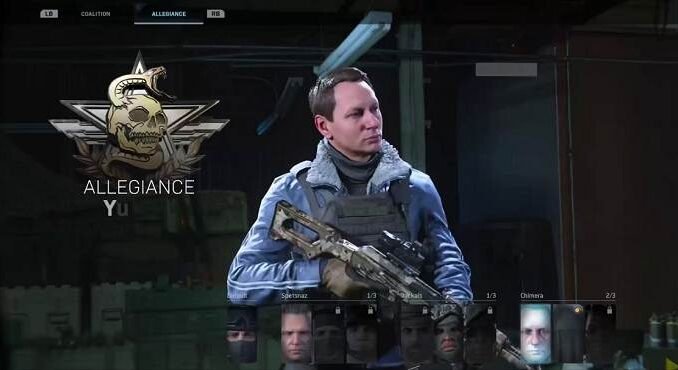 Si vous cherchez à améliorer votre look Yegor, un nouveau skin pour le soldat de la marine ukrainienne a été révélé, et c'est totalement gratuit.
Yegor est l'un des opérateurs les plus populaires de Call of Duty: Modern Warfare et Warzone, et vous pouvez obtenir son skin de rareté Chilled Out gratuitement. Voici donc Comment débloquer une peau Yegor détendue dans Call of Duty: Modern Warfare et Warzone.

Débloquer le skin Yegor dans Call of Duty Modern Warfare et Warzone
Dans Modern Warfare et Warzone, Yegor est un opérateur Chimera dans la faction Allégeance, et peut être débloqué soit en gagnant / achetant un skin pour lui ou en terminant la mission de campagne Proxy War.
Pour déverrouiller la skin spécial Yegor, vous devrez terminer la mission de défi Vétéran modifié Strongbox. Ceci est disponible dans le mode Spec Ops et est recommandé de terminer avec des amis. Cette mission s'accompagne de trois modificateurs différents:
1) Les munitions tombent constamment.
2) Lorsque les ennemis meurent, ils larguent une grenade à gaz active.
3) Le joueur joue avec des amis, il gagnera de la santé à proximité.
La capacité Squad Link est la principale raison de relever ce défi avec des amis car elle facilite la mission. Une fois terminé, le skin Yegor sera débloqué pour le joueur.
A lire également: