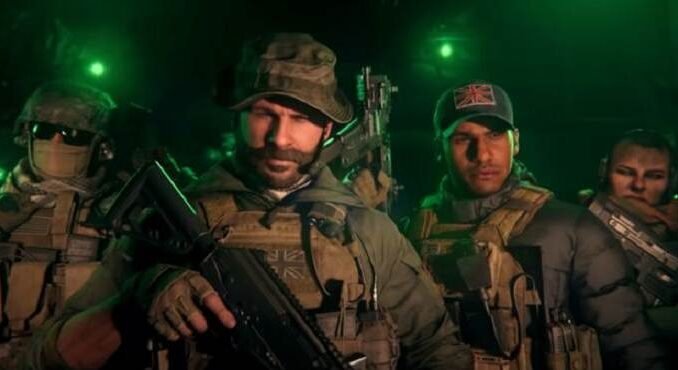 Le Captain Price est l'un des personnages si ce n'est le plus iconique de la franchise Call of Duty. Les fans de la saga attendaient avec impatience qu'il devienne un opérateur sur le mode multijoueur comme cela à été le cas avec Ghost et Alex. Et, depuis quelques temps on sait que le Captain Price sera un nouvel opérateur jouable pour la saison 4 de Warzone et son skin a enfin fuité, et on sait à quoi il ressemblera.

Call Of Duty Modern Warfare et Warzone : Le skin du Captain Price a fuité
l'utilisateur de Reddit u / buffalowings21940 a partagé dans le subreddit r / CODWarzone un joueur du lobby multijoueur jouant avec le skin Captain Price inédit. Ils n'ont pas fourni plus d'informations, mais des preuves visuelles suggèrent que la personne utilisant la peau est un développeur pour Infinity Ward basé sur la peau de camouflage exclusive qu'ils ont équipée de leur arme. C'est un skin qui n'est pas disponible pour les joueurs mais pour les membres d'Infinity Ward, donnant ainsi aux joueurs un premier aperçu du nouvel opérateur très attendu.
La tenue que l'on peut apercevoir semble être le skin par défaut du Captain Price. On le voit habillé d'un équipement militaire standard avec des lunettes de vision nocturne sur son casque. Un look semble être basé sur l'une des missions les plus mémorables de la campagne Modern Warfare – Clean House – Dans la cinquième mission de la campagne Call of Duty: Modern Warfare.
Comme pour tous les opérateurs de Modern Warfare et Warzone, il est probable que le Captain Price disposera de plusieurs tenues différentes que les joueurs pourront débloquer grâce aux défis et au passe de combat.
L'acteur du Captain Price, Barry Sloane, avait énormément teasé sur les réseaux sociaux et en envoyant des messages à certains streamers de Warzone l'arrivée de son personnage en tant qu'opérateur pour la saison 4.
Activision devrait communiquer ces prochains jours sur la date de sortie de la saison 4 de Modern Warfare et Warzone très attendue par les joueurs.
A lire également: