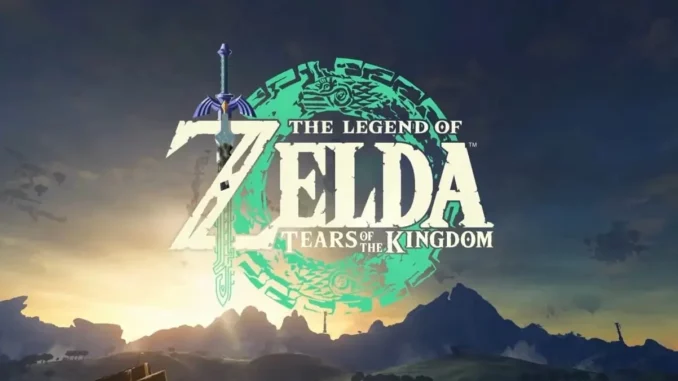 Le jeudi dernier a été une journée exceptionnelle pour les fans de Zelda, et pour tous les joueurs de Nintendo Switch de manière générale. En effet, la firme nippone a diffusé en direct la toute dernière bande-annonce de The Legend of Zelda : Tears of the Kingdom, le prochain opus de la saga, avant sa sortie prévue pour le 12 mai prochain.
À peine quelques heures après la diffusion de l'ultime trailer de The Legend of Zelda : Tears of the Kingdom, une publicité pour le jeu a fuité sur les forums de Reddit. Celle-ci devait visiblement être publiée à la sortie du titre de Nintendo, puisqu'elle dévoile quelques éléments inédits que les bandes-annonces n'avaient pas encore montrés jusqu'à maintenant.
Le nouveau trailer de Zelda Tears of the Kingdom permet de découvrir tout un tas de nouveautés
Premier détail intéressant, Hyrule ( le ciel d'Hyrule), sera visiblement parcouru de rails qu'il sera possible d'emprunter. Attention toutefois, la chute ne sera jamais loin, comme on peut le voir dans la publicité. Heureusement, on pourra compter sur le mythique paravoile de Link pour éviter une mauvaise chute. Ces derniers semblent par ailleurs similaires aux rails que l'on a pu apercevoir dans le dernier trailer.
La vidéo nous montre également un court extrait avec un Gleeok, un des ennemis récurrents de la licence qui fera donc son retour dans le prochain opus. Enfin, nous avons également droit à un nouvel aperçu du château d'Hyrule, qui promet sûrement bien des surprises aux joueurs. Du reste, la publicité reprend les différents éléments de gameplay qui s'annoncent tout bonnement révolutionnaires, notamment la mécanique de combinaison d'objets pour en créer des nouveaux. Bref, on est encore plus impatients.