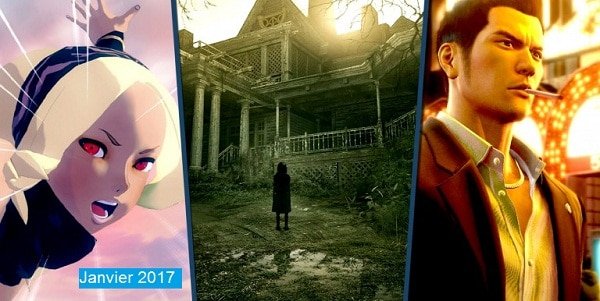 Sony nous dévoile une vidéo qui montre tous les jeux qu'il ne faudra pas manquer en janvier 2017 sur PS4. Naturellement, on a droit à un paquet d'exclusivités, qu'il s'agisse de Gravity Rush 2, d'Uncharted : The Lost Legacy, de Gran Turismo Sport, de Detroit : Become Human (qui devrait donc bel et bien sortir cette année), ou encore de Nioh.
Enfin, GOD OF WAR manque à l'appel, même si rien n'indique qu'il sortira en 2017, Ce jeu est garanti à 100% de nous sortir l'action incroyable avec un développement du personnage de Kratos plus en profondeur.
Une video qui montre Les sorties majeures de Janvier 2017!


GOD OF WAR 4 sur PS4
God of War: 5 impressionnantes minutes de présentation