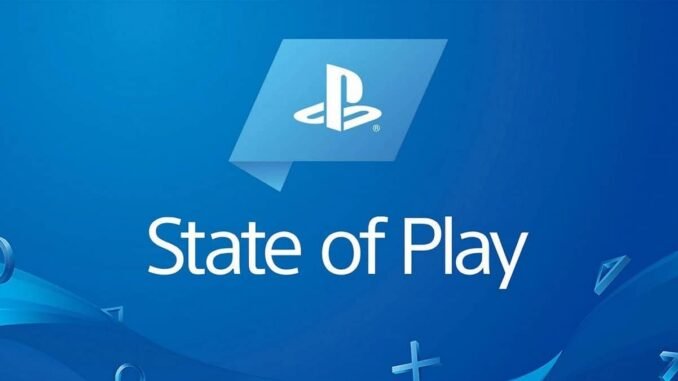 Le prochain livestream State of Play de Sony arrivera le jeudi 2 juin et la société PlayStation promet près de 30 minutes d'annonces et de mises à jour du monde de PlayStation. Cela inclut « des révélations palpitantes de nos partenaires, ainsi que des aperçus de plusieurs jeux en cours de développement pour PlayStation VR2″, a déclaré Sony vendredi sur son blog PlayStation. 
La présentation State of Play de la semaine prochaine débutera le jeudi 2 juin à 23H59, et sera diffusé sur les chaînes Twitch et YouTube de PlayStation.
Les jeux PlayStation auxquels nous devrions nous attendre incluent God of War Ragnarok, dont la sortie est toujours prévue en 2022 (et a montré des signes d'une sortie imminente ces derniers jours), et Final Fantasy 16, que le producteur Naoki Yoshida a promis un nouveau regard à ce printemps. Nous pouvons également jeter un coup d'œil aux jeux tiers qui sont apparus lors des précédents flux PlayStation Showcase et State of Play, comme l'aventure de chat cyberpunk Stray et Little Devil Inside.
Comme d'habitude, Sony rappelle les règles à propos du co-streaming et de la vidéo à la demande. Si vous comptez personnellement couvrir l'événement, soyez donc très prudents :
Veuillez noter que cette diffusion pourrait inclure du contenu protégé par le droit d'auteur (comme de la musique sous licence) que PlayStation ne contrôle pas. Nous sommes fiers de nos incroyables co-streameurs et créateurs, mais des accords de licence hors de notre contrôle pourraient interférer avec les co-streams ou les archives VOD de cette diffusion. Si vous prévoyez d'enregistrer cette diffusion en VOD pour créer des vidéos récapitulatives ou pour republier des passages de la présentation, nous vous recommandons d'éviter toute musique sous licence.
A lire également: