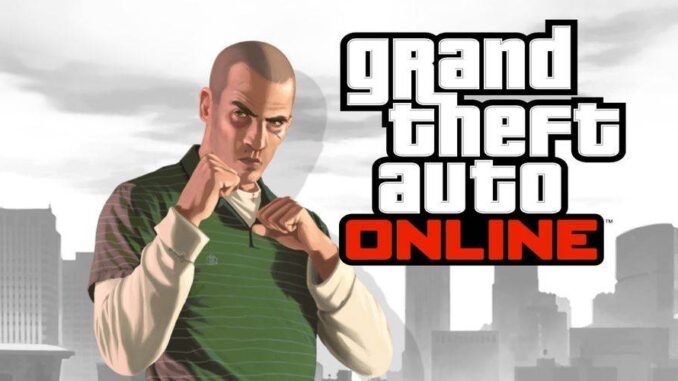 GTA 5 Online a tellement de contenu supplémentaire en dehors de son braquage de casino initial. Faire venir Packie McReary donne au monde de Grand Theft Auto un sentiment de vie. Voici comment le trouver et déverrouiller Packie McReary dans La dernière mise à jour de Grand Theft Auto Online Braquage du casino.
Packie McReary est apparu dans plusieurs titres de Grand Theft Auto. Dans GTA 4, les joueurs sont présentés à Packie lorsqu'il rencontre le protagoniste, Niko Bellic, par l'intermédiaire d'un revendeur de cocaïne. Tous deux deviennent copains et Packie présente rapidement Niko à sa famille et à son gang. Packie apparaît également dans plusieurs des extensions de Grand Theft Auto 4 comme The Lost and Damned et The Ballad of Gay Tony.
Au début du jeu du mode histoire de GTA 5. tient une pharmacie et demande au joueur de l'aider à trouver une voiture d'évasion. En l'aidant, cela le rend disponible en tant que complice de futurs braquages. Le joueur a également la possibilité de tuer Packie au lieu de l'aider.
Comment trouver et déverrouiller Packie McReary dans Grand Theft Auto Online
Les joueurs n'ont pas besoin d'acheter une arcade pour que Packie McReary apparaisse. Jouez au jeu normalement. Explorez le monde de Los Santos en mode gratuit. Une autre option consiste à rester à l'intérieur d'un véhicule, car lorsqu'il apparaîtra, vous devrez le poursuivre. Attendez que les joueurs entendent les sirènes de police au loin. Dirigez-vous vers les sirènes de police. Finalement, un point bleu apparaîtra sur l'image ci dessous. Ce point bleu est un fourgon de police avec Packie McReary à l'intérieur. La camionnette de police peut mettre un certain temps à se présenter. Alterner les sessions toutes les 15-20 minutes pour garder le frai frais.
Tuez les flics sur les deux sièges avant et volez le véhicule. Vous devez maintenant échapper aux flics. Ils peuvent soit partir normalement et trouver un endroit pour se cacher, soit appeler Lester pour supprimer leur niveau souhaité. Une fois que les joueurs se sont échappés, Packie McReary fournira un emplacement à son refuge. Conduisez jusqu'à sa maison sûre et déposez-le pour le déverrouiller. Le déverrouillage de Packie McReary fait de lui un complice facultatif pour le Casino Heist. Il agira en tant que tireur et demandera 10% de la réduction totale.
A lire également: