GTA 5 continues to break records as one of the most impressive games of the previous and current generation. Not only is it awesome with new content and additions through patches from Grand Theft Auto Online, it can all be experienced with friends as well.
All the latest GTA 5 cheat codes for XBOX ONE
How to enter GTA 5 cheat codes for XBOX ONE :
Solution 1: Entering cheats using gamepad in the game (G)
You can enter cheats codes in the game using your gamepad. All you need is to press the buttons in proper order.
Solution 2: Entering gta 5 cheat codes via in-game phone (P)
First, take your phone (↑ button). Then go to (Contacts) and click X button. Everything else is just as simple: enter the cheat code you need, then press X button again. That's it!
God mod, and other character cheats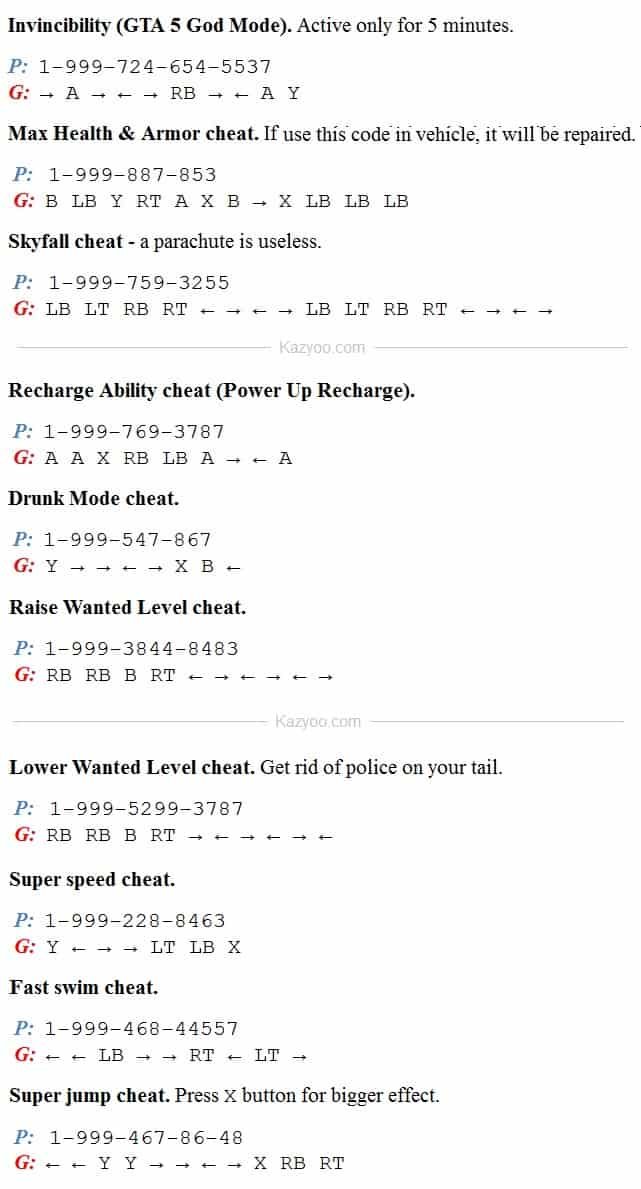 Weapon cheats for GTA 5 XBOX ONE
Parachutte cheats
Imagine that the police has chased you up the top of mount Chiliad and the only way out is down. You jump over the mount and then suddenly realize that you haven't got parachute. Seems familiar, isn't it? Then forget about it! With this cheat you'll always have a parachute with you.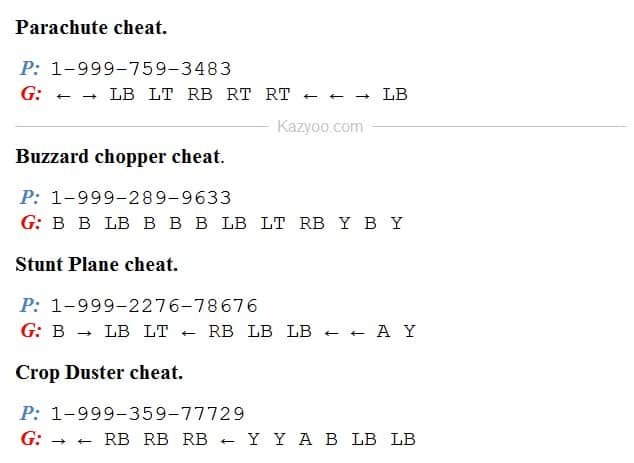 Weather Cheats, time changing the environments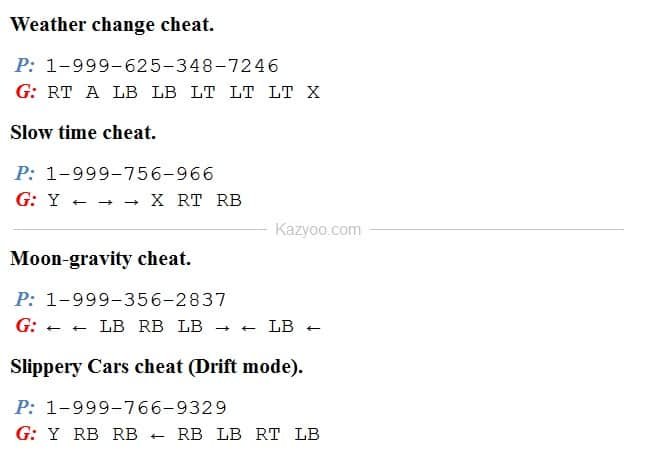 Cheat codes work only in single player mode and are completely useless in GTA Online.
A lire également: